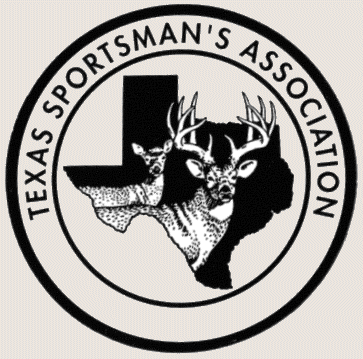 Experimental deer regulations expanded
(Note: This article appears in the 2005-2006 Texas Parks and Wildlife Outdoor Annual Hunting and Fishing Regulations booklet that is free wherever hunting and fishing licenses are sold.)

By HERMAN W. BRUNE

Whitetail hunters need to double-check the regulation book in 2005 before going afield. Fifteen more counties are joining the13-inch inside spread antler regulation.
Landowners and sportsman across the state are lining up to join the program that improved deer herds in the original six counties in the Post Oak Savannah. Put a mark in the win column for TPW and Texas.
According to TPW biologist Bob Carroll, the reasoning behind the regulation solves a spectrum of problems ranging from the age structure and health of a deer herd, to more hunter opportunity on fragmented farms and ranches, to changing hunters' social standards, to building better relationships between landowners and TPW.
A major reason for the experiment was a citizens' movement that began in 1990. Concerned sportsmen organized the Texas Sportsman's Association and began lobbying TPW for laws to protect deer.
Simultaneously, TPW reinvented the wildlife co-op program with the Harvey's Creek Wildlife Co-op in Colorado County. Neighbors would be able to agree on wildlife management practices.
Gradually co-ops spread to more counties, but progress was too slow. Finally, 10 years later, retiring TPW Commissioner Nolan Ryan remarked that something needed to be done to help those folks — let a Texas Hero speak … Carroll explains, "The climate was politically correct for the six-county experiment to be put in place."
The popularity of the coming experiment grew. Nevertheless, landowners doubted TPW would turn theory into reality. Many saw the co-ops as their only hope. Old co-ops expanded and new ones were formed. In the six counties involved, 3,100 landowners put almost 500,000 acres into wildlife co-ops.
Co-op members also participated in spotlight census to determine doe permit numbers. Removing does in overpopulated areas would improve the buck-to-doe ratio, shorten the breeding and fawning seasons, diminish death by predators, and increase hunter opportunity.
Then TPW Commissioners passed the regulation for the 2002, 2003, and 2004 deer hunting seasons. Voluntary check stations were set up to collect data. Then, to insure hunter participation at the voluntary check stations, the TSA purchased and donated a lifetime hunting and fishing license for a check station raffle. The age structure for the buck population is decided from the harvest. In the six-county area, 52 percent were yearling bucks and 27 percent were two year-olds. The experiment was designed to allow bucks to survive to be three year-olds.
The average inside spread of a three year-old, in the Post Oak Savannah, was 13.2 inches. To be legal, a buck needed a 13-inch inside spread, six points on one side, or have one slick spike antler.
The results surpassed all expectations. The buck harvest expectedly dropped the first year from 5,000 deer a year to slightly more than 3,000. Then the second year it rebounded to over 5,300.
By '04 the percentage of yearling bucks being killed went from 52 to 14 and two year-olds went from 27 to 15 percent.
Meanwhile, the three year-old age bracket climbed from its previous 16 percent to 39 percent of harvest, and the four year-old bracket jumped from four percent to 32. In three years the harvest numbers flip-flopped. Now, older bucks are doing the breeding, and the branched antler yearlings and two year-old bucks are protected.
Other data was also realized from the experiment. In '02, 41 illegal bucks were confiscated, in '03 there were 31 illegal bucks, and by '04 that figure dropped to 17.
Carroll reports that TPW surveys show 76 percent of hunters say they can determine the 13-inch spread better now than when the experiment started. Seventy percent say they enjoy hunting more than before the restriction, and 78 percent said it is a positive experience for youth hunters. A new three-year experiment was adopted that will add a spike tag, in hopes to take pressure off bigger bucks, and the six points on one antler regulation was dropped.
Eighty-one percent of landowners and sportsman, in the 15 added counties, answered positively to wanting the program. The prerequisites for inclusion were that a county is a one-buck county and that the buck harvest consists of at least 60 percent bucks less than three years old.
Thirty-four more counties are wanting into the program: sixteen from the Pineywoods, eight more from the Post Oak Savannah, six from the Crosstimbers, and four from the northeast Hill Country.
TPW deems that this whitetail deer program responds to hunting pressure and will work in any region. Nonetheless, the TSA passed a resolution supporting the new experiment but requested TPW to make annual reports to the TSA board of directors.
Counties currently in the program (original six are underlined): Austin, Bastrop, Brazoria, Caldwell, Colorado, DeWitt, Fayette, Fort Bend, Goliad, Gonzales, Guadalupe, Jackson, Karnes, Lavaca, Lee, Matagorda, Victoria, Waller, Washington, Wharton, Wilson.

Return to Home Page?